This is a blog about anything to comes to mind concerning Politics. My views will mostly come from the Republican point of view. Again, whatever comes to mind.
Saturday, October 08, 2005
Cindy Sheehan and Holloween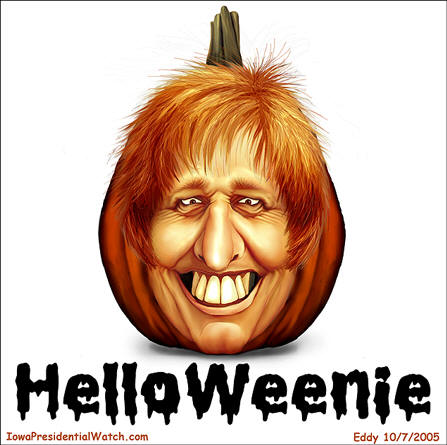 This makes me laugh. Cindy Sheehan and her likes are pretty scary for Holloween.
Check out the others..
HelloWeenie award